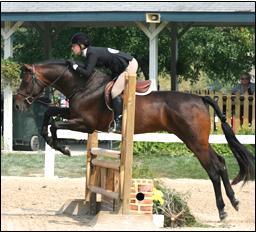 Chairperson
Kelly Bebensee
530.515.1830 buzzsawranch@yahoo.com
Vice Chair
Rhona Doran
20517 Chipeta Way
Redding, CA 96003
rhona5r@hotmail.com
Member at Large
Debbie Waters
530.549.4072
ukdebbie@msm.com
Junior at Large
Sidney Doran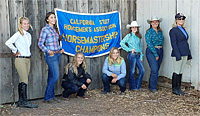 ---
★
Year End State Show
★
October 1, 2, 3 2021
Brookside Equestrian Center
---
Learn, Ride, Have Fun… 
Even Win Scholarships!
The Horsemastership program tests the
participants' knowledge of proper horsemanship, horse anatomy, basic horse health, grooming and safety.
The competition involves three tests: riding, written, and grooming.   The Region participant with the highest total score in each division will be declared Champion, and will be eligible to represent their Region at the CSHA State Show of Champions.  Participants at Show of Champions earn buckles, prizes and Champions are awarded college scholarships.
This is an educational program, offering the beginning horseman the opportunity to acquire a solid foundation of equine knowledge and skills. It challenges the experienced horseman to build upon this established foundation and to achieve excellence and distinction.
Any CSHA member in good standing may participate.
Five riding categories are offered: English (Jumping), English II (flat only), Gymkhana (barrels and poles), Western (Stock Seat) and Combined (Jumping and Stock Seat).
Within each category there are 2 divisions, Juniors and Adults.
Newsletters
May 2018 Horsemastership Newsetter
---
2015 SOC Horsemastership Results
2014 SOC Horsemastership Results
2013 SOC Horsemastership Results
2012 SOC Horsemastership Results
2011 SOC Horsemastership Results
2010 SOC Horsemastership Results
2009 SOC Horsemastership Results
---
For information on the Horsemasterhip Program in Regions not listing a chairperson contact the State Chair Kelly Bebensee at buzzsawranch@yahoo.com
---
If you are a prior winner of a scholarship from Horsemastership, you will find the forms and rules to get your scholarship monies on this page: CSHA Charitable Trust
---
 Horsemastership Region Chairpersons