Where the Best of CSHA Meet to Compete
Santa Cruz County Fairgrounds
Watsonville, CA
---
WOULD YOU LIKE TO REDUCE THE COST OF COMPETING?
---
If a link does not open, or results in a "404 Page Not Found" error this indicates the current year's form is not yet available. Please check back at a later date.
Competitor Entry Packets
Only qualified CSHA competitors may enter this show.  Entry form packets will be distributed to the Region Gymkhana Chairs who will give the packets to qualified participants. To determine if you are qualified please contact your Region Gymkhana chairman. 
SCS Premium Book
(Ground rules, information, and maps)
CSHA Release of Liability
Santa Cruz Co. Release of Liability 
Refund Request Form
 Rate Schedule
2021 Show Schedule

SCCF Facility Map
Non Competitor Camping Form
---
---
Stabling
Stall Reservation Form
Pen Reservation Form
Submission Deadline August 5th
All competitors are required to submit one (see rules)
Stall Reservation Rules
Pen Reservation Rules
Stabling Special Request Form
Horse Stall Reservations 
Tack Stall Reservations 
Pen Reservations 
Horse Stalls Paid
Tack Stalls Paid
Pens Paid
Stall Assignments
Pen Assignments
Barn and Pen map
---
2021 Gymkhana
Rated & Open Divisions Entry List
Ira Sullivan Memorial Jackpot Entry List
Lead Line Entries
Show Order of Go
Ira Sullivan Memorial Jackpot Order of Go
Region Work Schedule
---
Costume Parade and Fun Event Info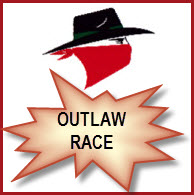 ---
★ Region Barn Decorating★

Three categories – each category Wins $50
2021 Barn Decorating Theme 
Free at last
2020 Winners
Best Theme – Region 14
Most Original – Region 5
Most Artistic -Region 14
---
2020 Results
Gymkhana Championship Divisions
Ira Sullivan Memorial Jackpot
Gymkhana Scholarship Recipient
Abigail Bleichner (Region 5)